Tile Work & Repairs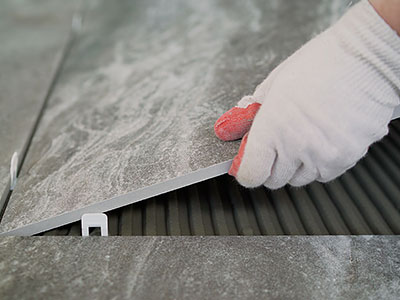 You can use tile for floors, walls, and counters that are both durable and visually appealing. Although tile is most often seen in wet areas like bathrooms and kitchens, it can be utilized to create stunning multifunctional designs in any space, including spa and poolscapes, patios, decks, and other areas.

Northeast Stonescapes, Inc. has the professionals, knowledge, and resources to create chic tile designs for your home in Hingham, MA, or the surrounding area. Whether you want functional tile for the bathroom floor or artistic mosaic tile for your kitchen, we can help.


Areas Where We Can Install Tiles
Tile is an excellent option for busy living spaces like entryways, bathrooms, kitchens, and hallways. In addition to the aesthetic value tile can add to these spaces, it is robust and easy to maintain. Floors are especially vulnerable to staining in high-traffic areas because they endure constant exposure to water and grime.

Long-lasting tile flooring is waterproof and is an excellent solution to this problem. Ceramic tiles have a protective coating that prevents them from being damaged by water and stained by spills. Tile is not only easy to clean and maintain but also resists dampness and has excellent cooling capabilities.


Range of Tile Design and Installation Solutions
You can find tiles in a wide variety of eye-catching colors, textures, and forms to complement the furnishings in almost any indoor setting. Choose designs that make a strong statement or keep things simple by sticking to the basics. We can cut the tiles to whatever size you require for your installation. If set correctly, ceramic or porcelain tile can mimic the appearance of natural stone while also being easy to maintain.

With our careful, expert installation, you can be confident that your tiles will be sturdy, watertight, and waterproofed for many decades to come, providing a lifetime of use and increasing your home's resale value. We are experts in installing floating cement, which ensures a level surface that looks great and lasts for years.


Customized Tile Work and Repairs
We will work closely with you during the entirety of your project. We take great satisfaction in our ability to help you at every stage of the process. As such, we will oversee the whole project, delivering contracts, estimates, and architectural plans as needed.

Regarding the look and quality of your tile installation in Los Angeles, we want to ensure that it stands out from the crowd. That's why we work so hard not just to meet but exceed your expectations for service and to include any special requests you may have.

If you want more information about our tile work and repair services, please email us through this Contact Us form or speak with the Northeast Stonescapes, Inc. team by calling us at (617) 947-3543. Our skilled experts are here to help you with all the details you need about our services. They can schedule a site visit if you require a quote for new tile work or repair.