Landscaping Design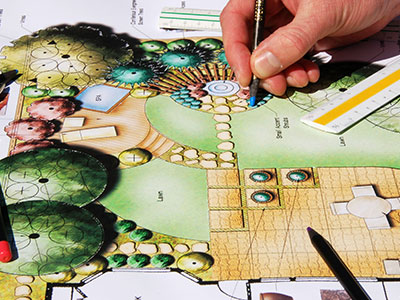 Every beautiful landscape starts with a well planned landscaping design. This involves planning out the layout and placement of all of the features that will be included in your landscape. A carefully planned landscape design will result in a much more successful landscape in terms of aesthetics as well as function.

Northeast Stonescapes is a leading landscaping design company serving the greater Boston, MA region. We provide professional landscape design services to both our commercial and residential clients. Let us enhance the look of your outdoor areas!


Softscape Design
An important feature of any good landscape design is the softscape. When we talk about softscapes we are talking about all of the lawns, plants, trees and shrubbery featured in your landscape setting. Softscapes play a huge role in the aesthetics of any good landscape design.

When designing your landscape the team at Northeast Stonescapes will ensure that you have a range of plantings that will thrive in your property and blossom. We want you to have softscapes that not only look great but those that will not require too much maintenance by you.

Our professional landscaping designers and horticulturists will work together to install the best type of plants for your particular climate and location. We believe that the softscape needs just as much planning as you would for the hardscape elements of your landscapes; let us get it right for you!


Hardscape Design
Hardcape elements include things like paved areas, retaining walls, water features and pergolas. They can visually separate landscape areas, add protection for plants and soil, and give your property a lot more functionality. You can use your landscapes more for outdoor living purposes with the addition of things like patios and outdoor kitchens.

Hardscape designs are typically installed with the use of pavers, stones, bricks, concrete blocks and other similar materials. Because there are so many different hardscaping materials on the market nowadays, the design opportunities are endless. There is a wide range of colors, sizes, shapes and textures available. This means that the hardscape design of your landscape is limited only by your imagination.


Water Features for Your Landscaping Design
The addition of any water feature to your landscaping design will add elegance and tranquility. Water has a way of attracting a sense of peace and calmness to your landscapes. They are also so visually beautiful, which makes them a great focal point for any size landscape.

The landscape designers at Northeast Stonescapes will assess your landscapes and recommend the best type of water feature for your property. You can choose from fountains, ponds, waterfalls, pondless waterfalls and bird baths.


Landscape Designs by Northeast Stonescapes
Northeast Stonescapes offers a full range of landscaping design services throughout greater Boston, MA. We use the latest landscape design software to achieve the best results for our clients. No job is too small or too large for us and we will work within your budget. Contact us today and we will provide you with a free landscape design consultation.