LANDSCAPING & HARDSCAPING SERVICES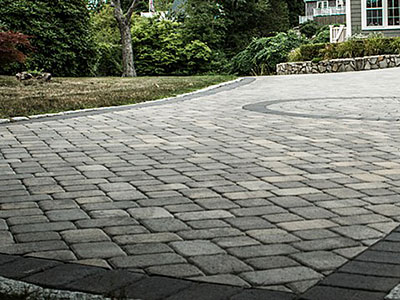 Northeast Stonescapes, Inc. is a Hingham, MA, leading hardscaping, and landscape design company. We are well-known for the high-quality, one-of-a-kind structures we have created. As a well-respected and well-established business, we always strive to provide our customers with exceptional service. We provide the best combination of dependability, high quality, and competitive pricing, so you can be confident that you'll get your money's worth every time you deal with us. Our team can assist if you want to start from scratch with a new hardscape design or add a new deck, patio, or walkway to an existing site. To enhance the aesthetic appeal of your outdoors, they will assist you with choosing the appropriate materials, building a retaining wall, and laying pavers. Our all-inclusive method guarantees that the outside of your commercial or residential property will be functional, durable, and simple to keep up. We are well-versed in hardscape design and construction, including setting up a wide range of paver features. The following are some of our landscaping and hardscaping services to commercial and residential customers.


Landscaping Design
Careful forethought and meticulous execution are required for most business and residential landscapes. You need skilled professionals like us to design and construct your landscape if you want professional results. We take a systematic approach to every client's project, drawing on decades of experience in the field. The primary goal of our business is to provide the highest quality services to our customers at the lowest available rates. We can help you from the ground up in a small residential yard or a vast outdoor business setting. We also create and build water features, brickwork, beautiful rock structures, and paved areas with retaining walls. Among the many things included in this service is the setting up outdoor lights, flowerbeds, and garden stairs. The combination of our creativity and skill will result in an improvement to the visual appeal of your property. We are committed to providing services that are both reliable and affordable. Read More About Landscaping Design >>


Hardscape Installations
In terms of your landscape's overall structure, hardscapes are crucial. They make it easy to go through your landscape without having to foot on the grass and help define the shape and arrangement of your environment. Just like any other facets of landscapes, hardscaping installations call for experience and knowledge. To ensure the longevity of our hardscapes outdoors, we use only the highest quality materials. We only use high-quality materials from various trusted vendors when providing the finest possible installation. Our stonemasons and landscaping experts have worked on multiple hardscaping jobs and can install any feature of your landscape efficiently. We know how important it is to lay down a solid foundation of hardscapes before installing softscapes like grass and plants. There might be holdups if the hardscape design and construction take longer than expected. Therefore, you can count on our experts to execute the installation quickly and efficiently without sacrificing quality. We provide individualized services and close, individual attention to ensure our customers have wonderful interactions with us. Read More About Hardscape Installations >>


Landscape Lighting
Landscapes can have a unique look in numerous ways, and outdoor lighting is one of them. It's an essential part of landscape design, yet many home and business owners overlook it, diminishing the impact of their otherwise beautiful surroundings. Turning on the lighting outside your home won't create a dramatic impression. We can use several landscaping elements to improve the ambiance of a home. Still, its design is only complete if the most remarkable features, including the landscape, are illuminated, and emphasized. Our customers know they can depend on us for the best solutions when it comes to outdoor lighting. We can help you get the ideal outdoor lighting look for your house or company by strategically placing lights in suitable locations. We help with the finest outdoor lighting designs and plans and the installation of high-quality underwater lighting to highlight water features on the property. Read More About Landscape Lighting >>


Outdoor Kitchens
We are known for creating beautiful custom outdoor kitchens and various landscape features. Due to our extensive experience in the field, we can offer individualized service and satisfy each customer's specific requirements. Some customers opt for more straightforward layouts and may like the kitchen to have a grill and a small seating area. These outdoor kitchens become an ideal hangout spot for the whole family after some essential appliances are added, such as a grill, BBQ, refrigerator, and kitchen island. Regardless of the types of outdoor installations you choose, you will get a space that improves your property's functionality and value. We make sure that only the best materials and most qualified workers are used throughout the design and installation phases. We use a thorough strategy that is certain to raise the value of your property and provide you with a healthy return on your investment. We'll collaborate to design a space with all you need in a kitchen and more. Read More About Outdoor Kitchens >>


Paver Patios, Decks & Walks
As a comprehensive hardscaping company, we specialize in creating beautiful paver patios, decks, and walks and installing them. To ensure that your patio, deck, or walks last for many years with little upkeep, it is crucial to carefully choose the materials for your patio and the rest of the hardscaping features in your yard. We always recommend the best products to our customers, and patio pavers are one of the best options. There is a large selection of paver products on the market, so we provide you with all the details you need to make an informed decision. A wide variety of pavers are available in terms of design, size, color, and pattern. Let our teamwork with you to design and construct a stunning walkway, deck, or patio on your property. Our individualized paver patio services provide beautiful outdoor areas and great value, offering the lowest prices in the industry. Read More About Paver Patios, Decks & Walks >>


Pavers
Laying pavers may appear uncomplicated, but it takes mastery and expertise to provide a smooth finish and invisible seams. We have the knowledge and equipment necessary to provide exceptional paver installation services, and we use the best paver products in all our projects. We know that each property is unique, and its why we help you with a wide range of products. Our team will provide you with all the information you need about them. Our commitment to quality is reflected in the flawlessness of our paver products and the workmanship we use. We carry various paver products, including concrete, brick, and natural stone. You can choose from stunning interlocking and porcelain pavers per your project requirements. We ensure the timely delivery of these supplies, and our team will ensure that the products meet your needs. Read More About Pavers >>


Retaining Walls
Retaining walls are a practical solution to the problems of sloping land and soil erosion. We usually suggest them for outdoor spaces where grading is a problem. If you have ever dealt with flooding on your property, you know how important it is to have high-quality supplementary features like these. Built-in planters and seating are something our team can create for you to increase the aesthetic value and practicality of any space. We'll ensure your retaining walls are as strong as they are aesthetically pleasing, adding value to your home. The materials used to construct these buildings range from wood and metal to brick and concrete. You'll receive a unique solution that meets your needs and enhances your outside space when you work with us. We have completed scores of retaining wall design and installation jobs in size and complexity, and our walls are always meticulously planned and expertly erected to provide exceptional value. Read More About Retaining Walls >>


Outdoor Living Spaces
Some examples of outdoor living that boost the functionality and value of a property include patios, decks, outdoor kitchens, and more. However, it is critical to make well-informed decisions and have these elements designed and implemented by skilled experts like us. The durability, toughness, and simplicity of your outdoor living areas are just as important as their attractiveness. All these factors are considered when we construct outdoor amenities to suit the needs and preferences of our clients. We'll use our expertise, creativity, and experience to build you the best possible backyard oasis. We can help you increase the size of your living area by building a deck, installing a fireplace, and setting up a grill in your backyard. Everything will be professionally planned and installed by our team. To maximize your investment return, we balance providing exceptional service and making thoughtful, individualized modifications. Read More About Outdoor Living Spaces >>


Fireplace & Fire Pit
One great way to create the mood you desire in your outdoor spaces is by installing a fireplace or fire pit. Including these elements in your garden or yard can assist in transforming your outdoor space into a relaxing and enjoyable retreat. When designing an outdoor fireplace or fire pit, we consider the existing landscaping and structures on your site. We've built a loyal clientele over the years; many come back to us for subsequent building projects or renovations. We consider the existing landscape and the materials and supplies used before making material suggestions for the fire pits & fireplaces. To ensure the features' safety and durability, we employ various fire-resistant materials, including river stone and recycled glass. We can also assist with designing the space around the fire pit to create the perfect leisure zone. Read More About Fireplaces & Fire Pits >>


Outdoor Audio and Visual
It's hard to top a bright day spent with family and friends on the lawn celebrating a milestone event. Music is a must whether you're hosting a party indoors or outdoors. Bringing inside speakers to your backyard may not allow for as much sound projection as you'd like. Hiring professionals like us for outdoor audio-visual system installations is far better. We can place speakers throughout your yard so you can listen to music no matter where you are. The potential uses for an outdoor audio setup are almost endless. We can also wire your indoor system to external control or construct a complete audio system in the outdoor living space. Your experiences in natural environments will never be the same. All you must do is tell us about your AV control requirements, and our expert staff will figure out the ideal solution. We're the company that can transform your backyard into the perfect leisure, entertainment, or party zone. Read More About Outdoor Audio and Visual >>


Bathroom Remodels & Tile Work
Is it time to fix or replace the flooring in your kitchen, bathroom, or patio? Our company's tile work services include the installation of new tiles for a wide range of applications, as well as for bathroom remodel projects. Floor tiles are a popular option for those who value durability in their flooring or walls and protection from water damage. We can assist with your tile installation requirements, whether simply replacing your kitchen or bathroom flooring or contemplating a full-scale overhaul of your home's flooring. Our tile installers are tiling experts and can complete any business or residential job. We have completed several bathroom remodel projects over the years. Let us help you transform your existing bathroom into a beautiful new oasis that adds appeal, functionality, and value to your property! Read More About Bathroom Remodels & Tile Work >>


Cleaning & Sealing
Our company provides superior cleaning & sealing services for patios, walkways, and masonry surfaces. Our team is dedicated to restoring the beauty and longevity of your outdoor spaces by employing the highest standards of cleaning and sealing techniques. Whether your patio is suffering from dirt, stains, or mold growth, or your walkways and masonry surfaces have lost their luster due to wear and weathering, our expert team is equipped with the knowledge and tools to revitalize them. We understand that different surfaces require specific cleaning methods and products to ensure optimal results, and we tailor our approach accordingly. Our goal is not only to enhance the appearance of your outdoor areas but also to protect them from future damage. Our thorough cleaning process removes dirt, grime, and contaminants, while our professional sealing techniques create a protective barrier, preventing water penetration, weed growth, and deterioration. Read more about Cleaning & Sealing >>


Masonry
We offer a comprehensive range of outdoor masonry installations to cater to all your residential and commercial needs. Our skilled team is experienced in working with various types of masonry materials, including brick, stone, concrete, and more. Whether you want to create a stunning patio, a functional and beautiful walkway, or a robust retaining wall, we have the expertise to bring your vision to life. We understand the importance of using high-quality materials and employing the best techniques to ensure the durability and longevity of our installations. Our team will work closely with you, providing expert guidance and personalized solutions that align with your specific requirements and design preferences. From new landscape projects to upgrades and renovations, we are dedicated to delivering exceptional craftsmanship and customer satisfaction. When it comes to outdoor masonry installations, trust us for superior results and let us turn your outdoor space into a work of art that enhances the beauty and functionality of your property. Read More About Masonry >>


Paver Driveways
Our company provides customized design and installation services for paver driveways. We understand that every property is unique, and we believe in tailoring our solutions to meet the specific needs and preferences of our clients. Our expert team will work closely with you to assess your requirements and conduct a comprehensive site analysis. Taking into consideration factors such as drainage, slope, and usage, we will develop a personalized plan to create a paver driveway that perfectly complements your property. Whether you're looking to install a paver driveway for a new property or considering a replacement or upgrade, we are here to assist you. With a wide selection of paver materials, colors, and patterns available, we offer endless design possibilities to suit your style and enhance your curb appeal. Our skilled craftsmen will ensure that your paver driveway is constructed with meticulous attention to detail, resulting in a durable, long-lasting, and visually striking addition to your home or business. Read More About Paver Driveways >>


Stone Veneers
We specialize in stone veneer installations. With our expertise and experience, we offer a wide range of stone veneer options to enhance the beauty and elegance of your residential or commercial property. Our commitment to quality is evident in every installation we undertake. We meticulously select high-quality stone veneer materials that mimic the natural beauty of full-sized stone, ensuring a stunning and authentic look. Our skilled craftsmen possess the knowledge and skill to execute precise and seamless installations, creating a seamless and visually appealing finish. We understand the importance of providing cost-effective services without compromising on quality. Our team works closely with clients to understand their budget and project requirements, offering tailored solutions that maximize value and deliver exceptional results within your desired budget. If looking to add a touch of sophistication to your interior spaces or enhance the exterior façade of your property, our stone veneer installations are designed to exceed your expectations. Read More About Stone Veneers >>

We can design and build any masonry or landscape features you would like for your home or business. With our help, the exterior of your property will appear more put together and inviting all through the seasons. Our company is well-known for its excellence in hardscape planning, creation, construction, and care. We have the necessary ability to develop novel solutions and extensive knowledge of the industry. When designing your outdoor space, we always utilize the best techniques and products available to ensure that it lasts a long time without requiring a lot of upkeep. This method and our commitment to quality allow us to provide exceptional value to our customers. If you want more details about our services, please email Northeast Stonescapes, Inc. through this Contact Us form or speak with our team by calling (617) 947-3543. Our experts are here to help you with all the information you need about our services. They will also schedule a site visit if you need a quote for any hardscaping or outdoor living installations.