Fireplace & Fire Pit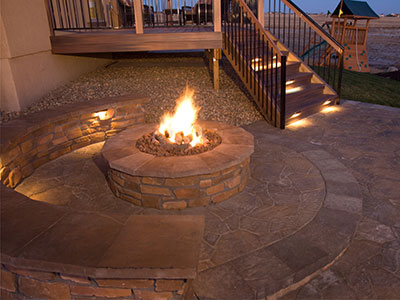 If you are thinking of adding a fireplace or fire pit to your outdoor living area then Northeast Stonescapes is the company for you. We have been successfully designing and installing fireplaces and fire pits for our residential and commercial clients throughout the greater Boston, MA region. We are the outdoor living specialists who will help you get better use out of your outdoors.

Nowadays the addition of outdoor fireplaces and fire pits has become a popular request from many homeowners throughout the US. You may have noticed that new home designs usually have an outdoor living space in the standard plan packages. The reason for this is that we are all placing so much more importance on our outdoor space and how we experience it.


Outdoor Fireplaces
Whether you have an existing outdoor fireplace that needs an overhaul, or if you want to install a new one; Northeast Stonescapes has the expertise to get the job done right. When dealing heating elements it is best to get the help of a professional company. You want to ensure that all safety standards are met and proper ventilation is also a major element for fireplaces.

Leave the installation of your outdoor fireplace to us and all you need to do is sit back and watch it all come to fruition. A fireplace in your outdoor living area will allow you to spend much more time outdoor during the cooler months of the year. Wouldn't it be nice to sit in front of a fire while toasting some marshmallows with your loved ones? Let Northeast Stonescapes make this a reality for you!


Fire Pits
Fire pits are a really great way to get some warmth into your outdoor living spaces. We can custom design and install a fire pit that will complement your landscape surroundings. Whether you choose to have a stone, brick or concrete fire pit; our team has all the resources you need.

Fire pits create a great sense of ambiance to your landscape setting and makes it an enjoyable and relaxing place to be. There really is nothing like the feeling of a nice warm fire and particularly when you get to enjoy it with friends and family. You will find yourself spending a lot more time in your outdoor space!


Professional Outdoor Heating Services
To ensure that your outdoor fireplace and fire pit will perform well and last a lifetime, it is very important that it is installed by an experienced contractor. Our team of professionals will assist you and provide you with all the relevant information you may need. We will build fireplaces and fire pits that are beautiful to look at, very safe and very durable.

Outdoor fireplaces and fire pits will provide an exciting area for having parties, cookouts, BBQ's, get-togethers or just spending some relaxing time alone. Make your outdoor living area more exciting, functional and a space that can be enjoyed all year round. Contact us today and we will get you started!